Constant Voltage LED Driver 100W With DALI Dimmable
Technical details
LED Driver 100W 12V

• 12 V, 100 W
• THD performance in wide load range < 5 %
• Ripple and Noise 0.36V p-p
• Small cross section
• Push terminal for simple wiring
DALI Dimmable LED Driver 100W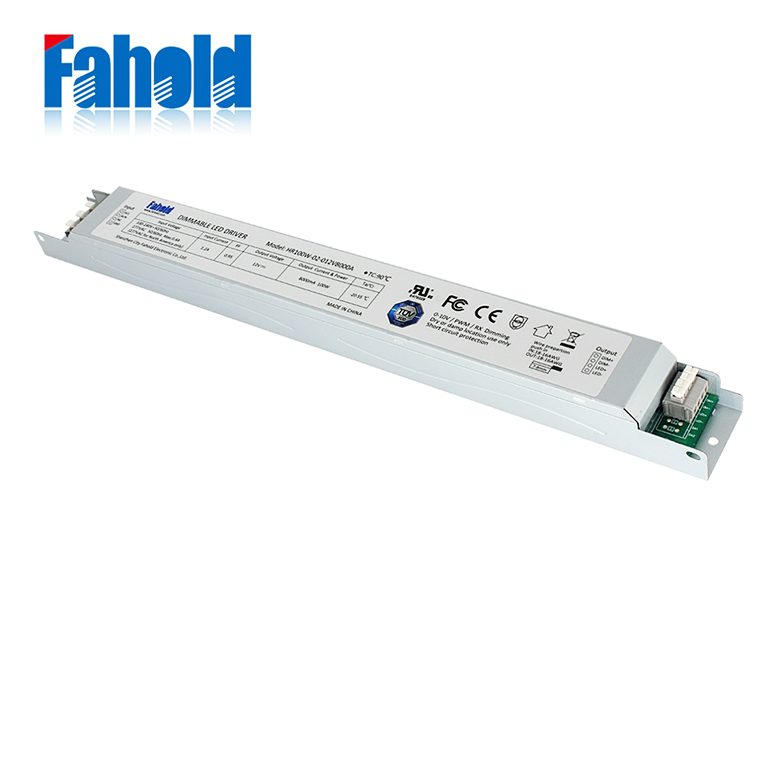 A constant voltage led driver receives standard line voltage (100-277VAC). This is the type of power that is typically output from your wall outlets around the home. Constant Voltage Drivers switch this alternating current voltage (VAC) to a low direct current voltage (VDC). The driver always maintains a constant voltage no matter what kind of current load is put on it.
Product description:
• UL Indoor LED Driver
• Output voltage 12V
• Max. current 8000mA
• Max. output power 100 W
• Dimmable via PWM/0-10V/RX/Dali LED dimmers
• Nominal life-time up to 50,000 h
• 5-year Warranty
Typical application
• Cove lighting, facade accent lighting, ceiling integration,linear lighting.
Wiring guidelines
• The cables should be run separately from the mains connections and
mains cables to ensure good EMC conditions.
• The LED wiring should be kept as short as possible to ensure good EMC.
The max. secondary cable length is 2 m (4 m circuit).
• The LED Driver has no inverse-polarity protection on the secondary side.
Wrong polarity can damage LED modules with no inverse-polarity protection.
• Wrong wiring of the LED Driver can lead to malfunction or irreparable
damage.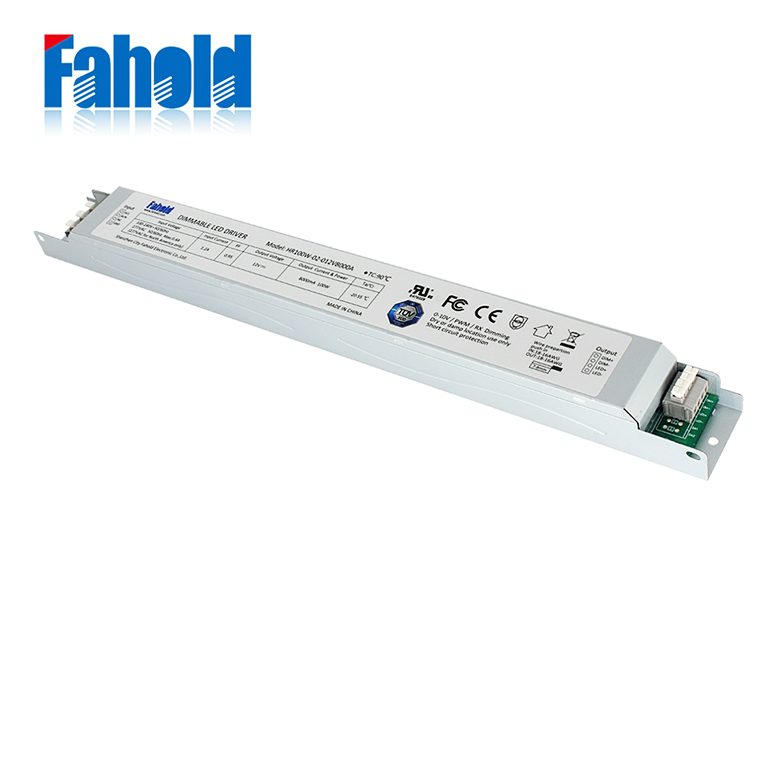 Produktgruppe : Gewerbliche Beleuchtung führte Fahrer > LED-Linearleuchten Fahrer